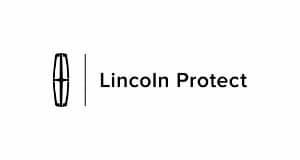 Insist on Lincoln Protect
100% Backed by Lincoln
24-hour Roadside Assistance
1-800-521-4140
Pick-up & Delivery Services
1,000 + Covered Components
Rental Benefits
Lincoln-authorized Parts
Transferable
Service in the U.S., Canada & Mexico
Lincoln Certified Technicians
Key Service Options 
~~~~~~~~~~~~~~~~~~~~~~~~~~~~
The Lincoln Protect PremiumCARE Extended Service Plan is so comprehensive, it's easier to refer you to what isn't covered - here are the highlights:
Generally  Covered by Your Auto Insurance:
Examples include: fixed (non-moving) body parts, bumpers, glass, moldings, ornamentation, paint, rust, sheet metal, structural under-body framework, side and rearview mirrors (glass and housing), water leaks, wind noise, weather strips, wheels, wheel studs, wheel covers, convertible top and bow.
Repairs Related to Your Maintenance Requirements:
Items listed in your vehicles owner guide, Examples include: batteries of all types and cables, belts, hoses, hose clamps, brakes (front hub, drums, shoes, linings, disc, rotors, pads), manual transmission clutch disc, exhaust system (includes catalytic converter), spark plugs, squeaks, rattles, tires, wheel balancing, wheel alignment, all lamps and lights (LED and HID lights, bulbs sealed beam and lenses) except when purchased with New or Incomplete PremiumCare Interior/Exterior Lighting Option, fogging of lamp assemblies, shock absorbers, service adjustments and cleaning, and scheduled maintenance services.
Other Components and Repairs
Fabric, liners, fasteners, carpets, dash pad, wiper blades, knobs, trim, upholstery, physical damage or cosmetic issues, repairs covered by manufacturer recalls, any insurance or if the vehicle is within the time and mileage limits of any warranty, repairs caused by improper unreasonable use, unauthorized alterations or modifications of the vehicle, and repairs caused by lack of required or recommended maintenance. Costs of expenses for the tear-down, rental expense, inspection or diagnosis of failures not covered by this agreement. Refer to contract for details.